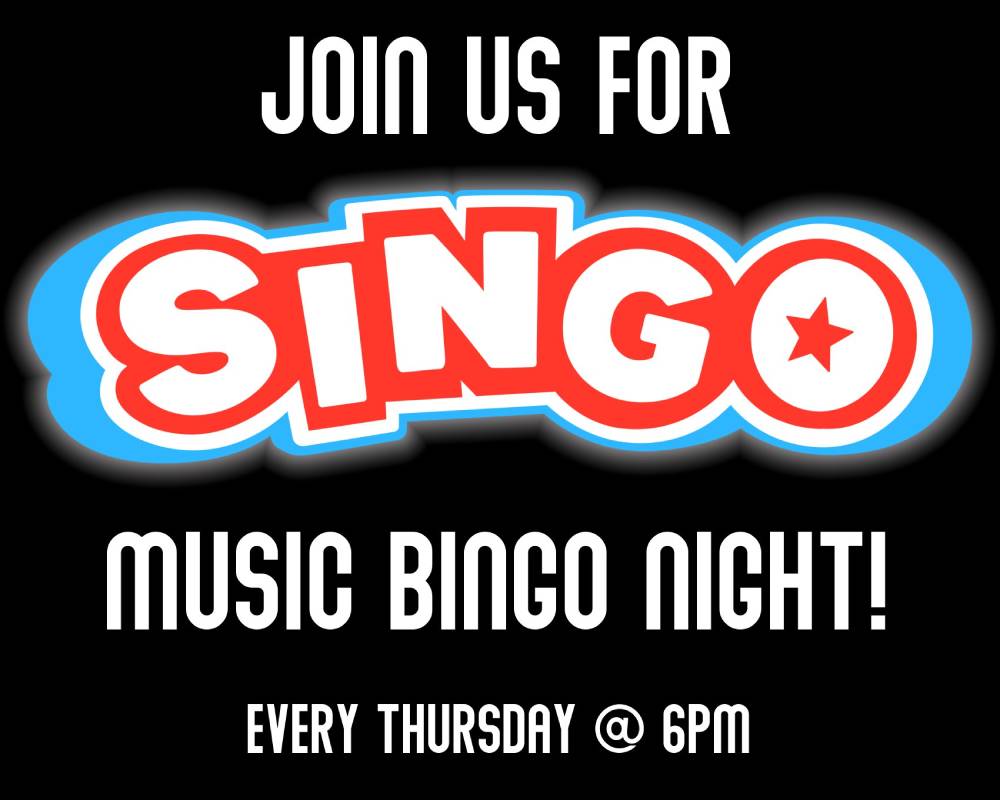 What is Singo?
Singo is a new and exciting musical spin on the traditional game of Bingo. Instead of listening for a number, players are listening to their favorite music.
How it Works
Each player receives a free Singo card printed with the titles of popular songs. While Singo randomly plays song clips of "the good parts" players can sing along and mark matching song titles on their cards.
How do you win?
The first player to mark five songs in a row and to shout "Singo" wins the round!
Singo automatically verifies the winner before moving on to double-bingo and blackout rounds.
Weekdays
6 AM - 3 PM Monday
6 AM - 3 PM Tuesday
6 AM - 3 PM Wednesday
6 AM - 8 PM Thursday
6 AM - 5 PM Friday
Weekends
7 AM - 5 PM Saturday - Sunday
At Main Street Coffee, we empower our team members with trust and effective communication. If you're a self-motivated, organized person looking to join our coffee culture, apply today.