Serving specialty coffees, blended drinks, dozens of flavor choices, including sugar free options, flavored Red Bulls, breakfast sandwiches and crepes served all day. Fresh baked pastries, gourmet cookies and delicious homemade whipped cream.
Now serving local Ramona wines, hard apple cider, mimosas, mimosa flights, spiked Italian sodas & bottled beer.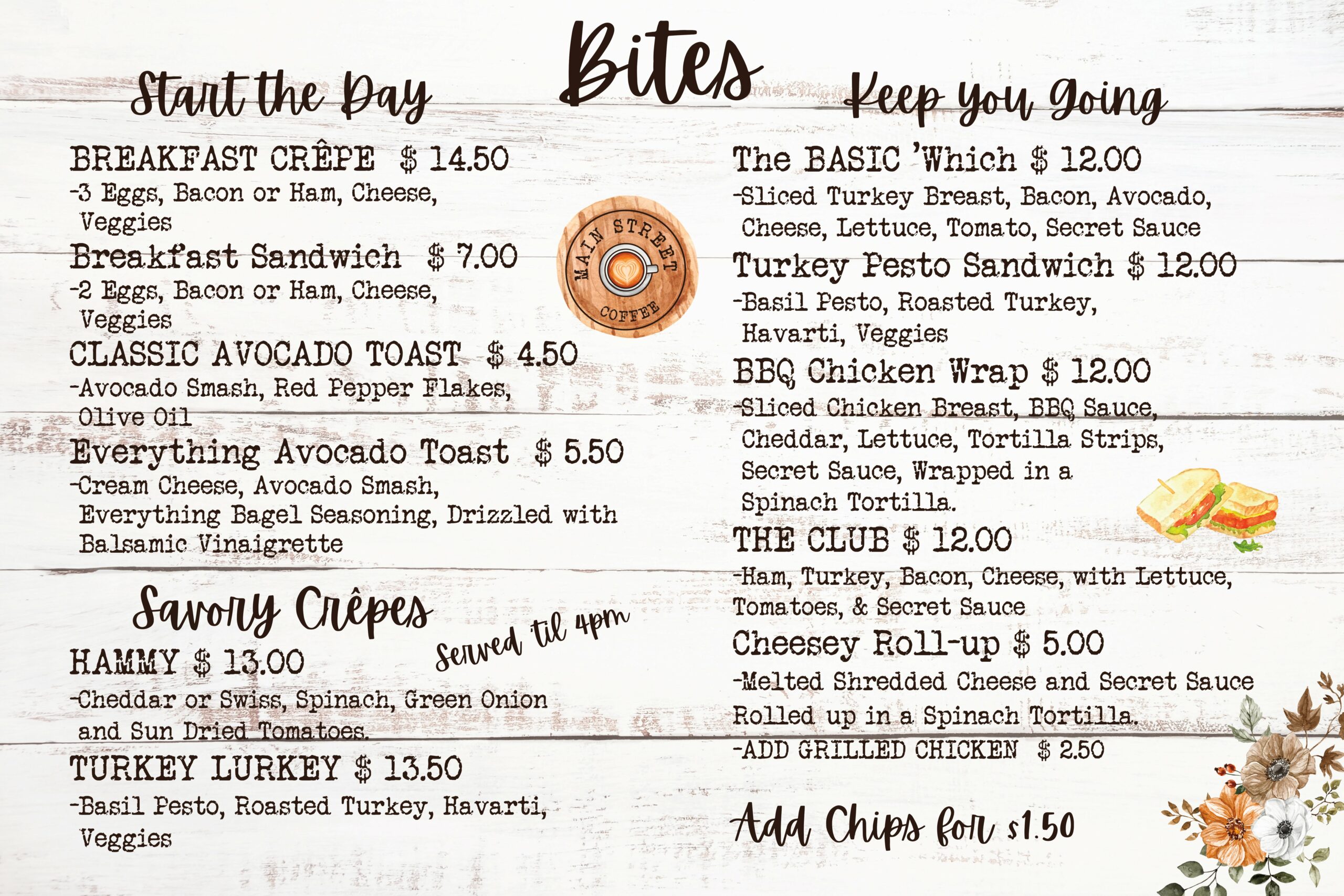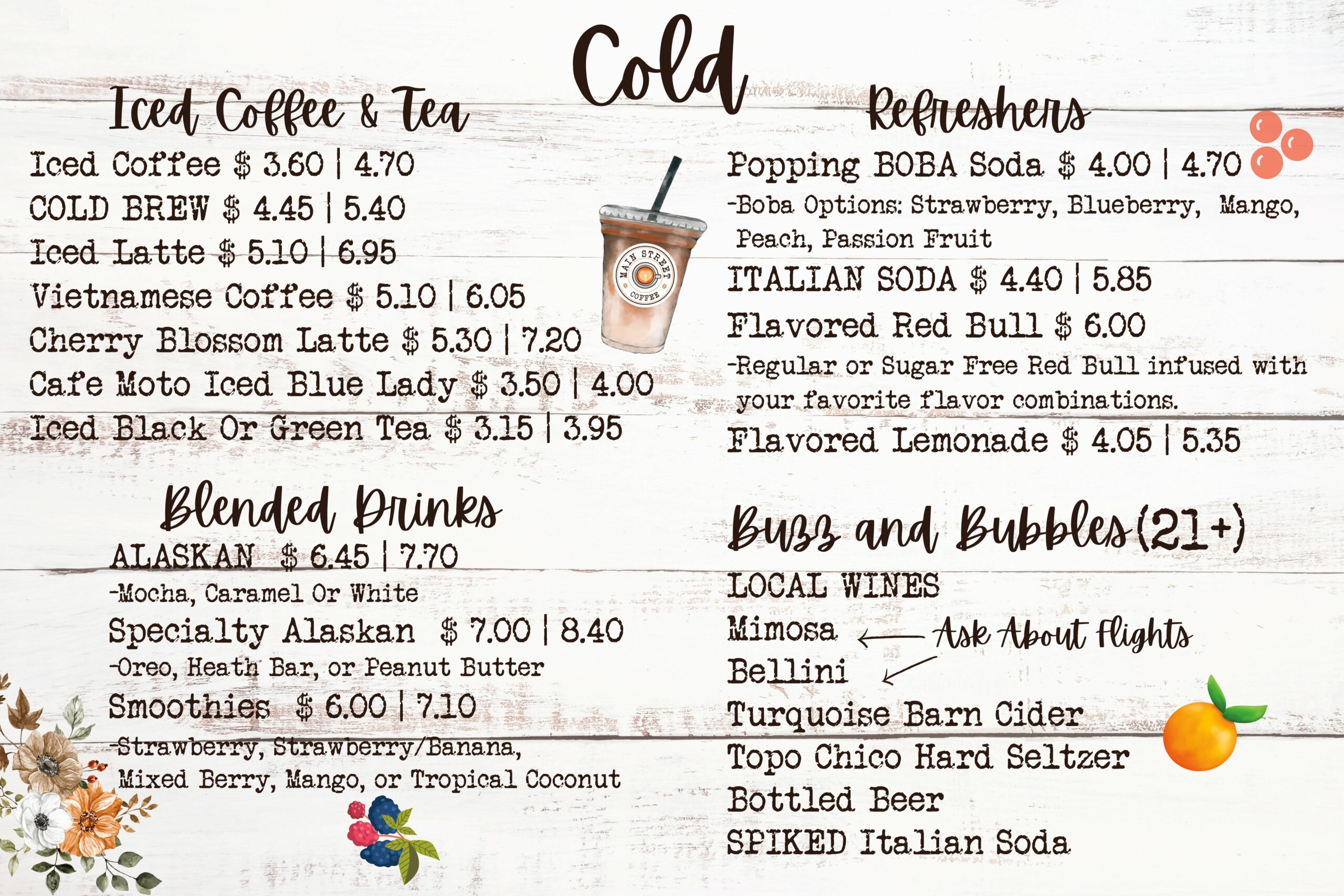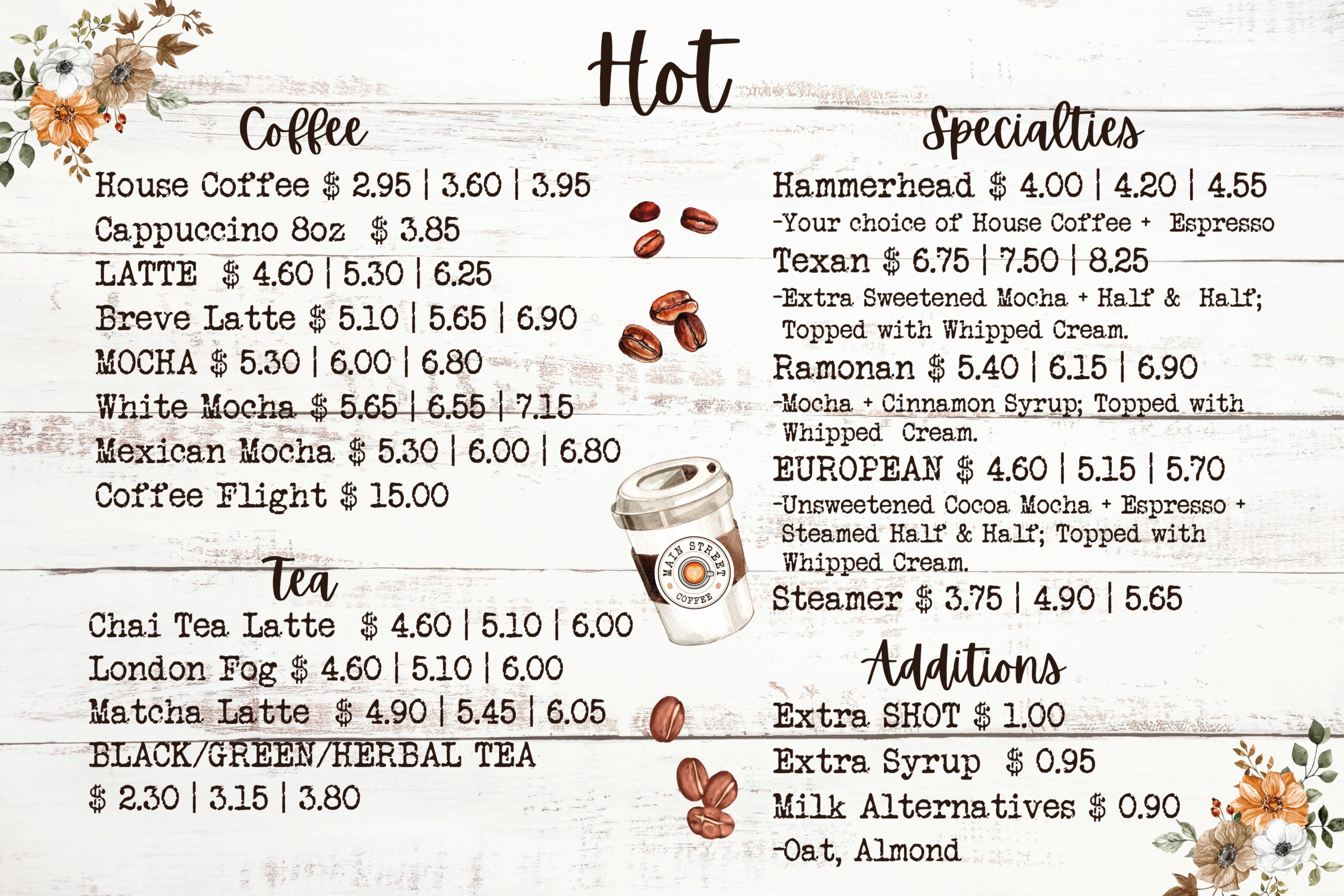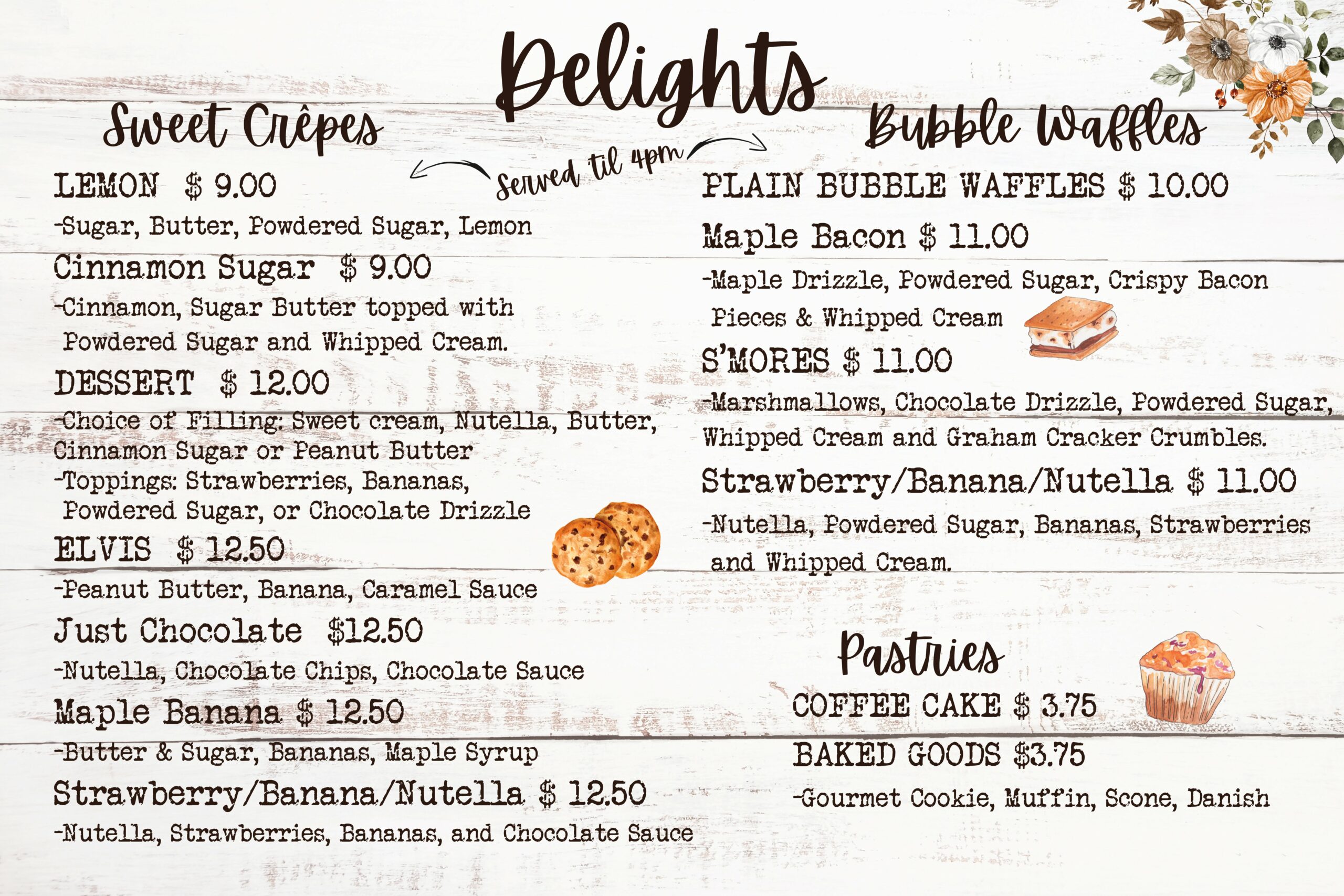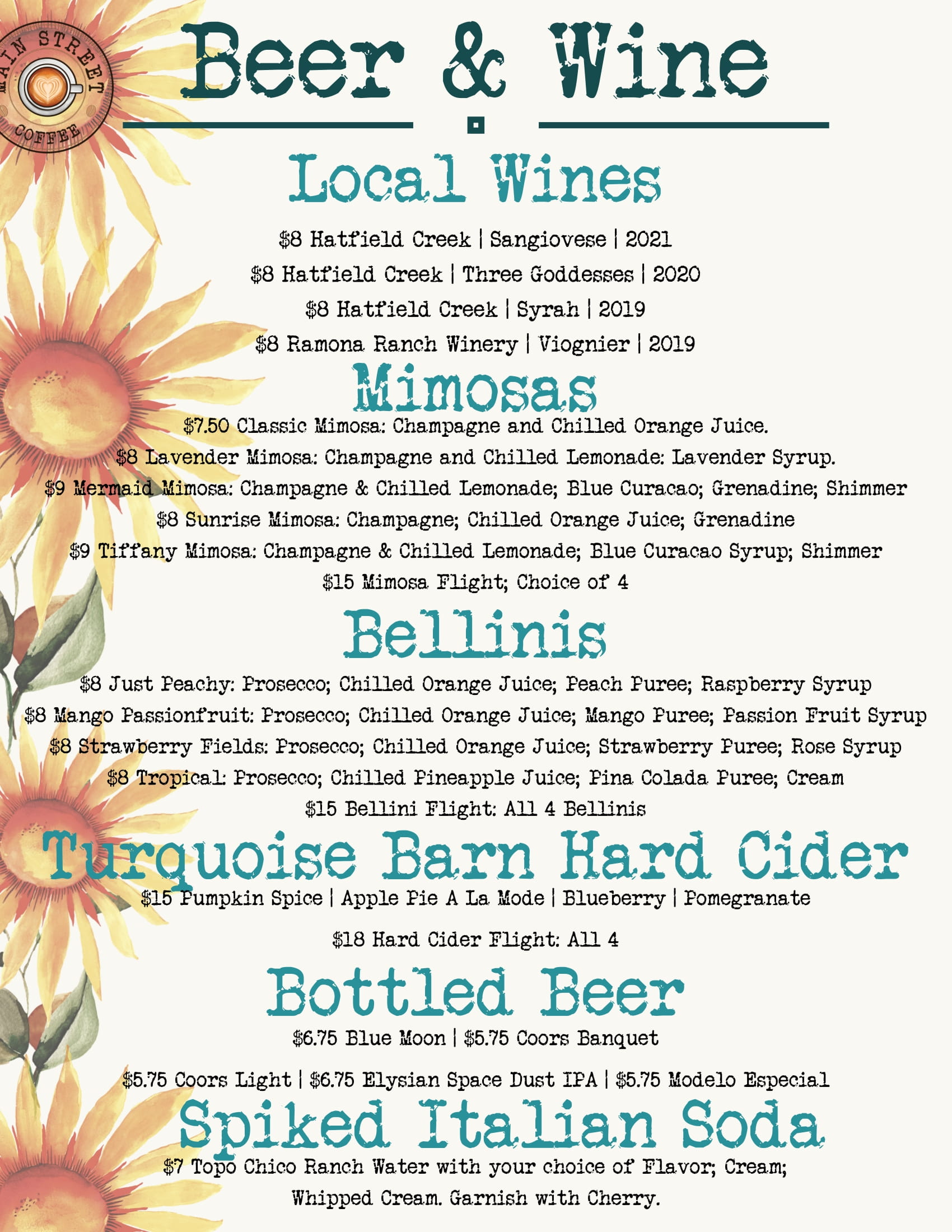 Weekdays
6 AM - 3 PM Monday
6 AM - 3 PM Tuesday
6 AM - 3 PM Wednesday
6 AM - 8 PM Thursday
6 AM - 5 PM Friday
Weekends
7 AM - 5 PM Saturday - Sunday
At Main Street Coffee, we empower our team members with trust and effective communication. If you're a self-motivated, organized person looking to join our coffee culture, apply today.